FAMILY PHOTOGRAPHY PORTFOLIO
Our families represent the cornerstones of our lives. When we need a shoulder to cry on, we typically reach out to a trusted family member.
When the time comes to decide on a career, we frequently turn to a relative who has experienced a similar career path.
When life takes an unexpected harsh turn, a member of our family can help us cope with a difficult problem.
The importance of family is the reason why family portraits remain one of the most popular types of photographs taken by the highly-rated team of family photography professionals at Cabrera Photography.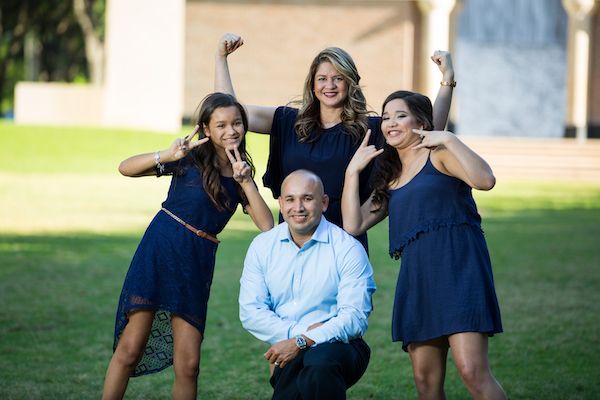 Why Family Photography Matters
The highest quality family photograph can help you relive fond memories for years to come. It can help you share the beautiful relationships you have built with each member of your family. Family photography can also do much more.
Record a Growing Family
Having a family photo taken once a year will record the growth of your family, which highlights the advancements your family makes each year. From recording the birth of a newborn with the addition of an in-law, family photography creates a timeline for how your family travels the journey of life.
Celebrate Milestones
Every member of your family will celebrate a milestone or two throughout his or her life. For example, when your first child graduates from high school, the whole family wants a  picture with the graduate. Or when a puppy has recently become a part of your family or the promotion given to your spouse are other examples of why family photography is ideal for celebrating milestones.
The Perfect Gift
Beaming smiles and stunningly beautiful backdrops are just two of the reasons why family pics make the perfect gifts. Wrap the latest family photo for each member of your family at Christmas or simply hand out the photos at the next family dinner. Family photographs look great sitting on top of a fireplace mantel, as well as on the wall next to the main entrance to your home.
Brighten the Ambiance of Your Home
Although we like to capture the right moment when our family gets together, nothing beats the finest quality presented with a professionally taken family photograph. Adding a family pic to the collection of photos sitting on a living room bookshelf or hanging a family photograph on a dining room wall are excellent ways to brighten the ambience of your home.
Family Heirloom
A family heirloom represents any item that is passed from one family member to another family member. Although it typically involves the passing down of a treasured item from one generation to a younger generation, the fact is, any family item that is passed from one family member to another family member is considered an heirloom. Family photos are the ultimate family heirloom that capture the most significant points of our lives.
Capturing Memories
Family memories might live on in our heads, but a professionally taken photograph captures the fondest memories we enjoy with our families. Whether it is a vacation moment that stays with us forever or a festive party celebrating a birthday, photography is the best way to capture memories to last a lifetime.
Contact Cabrera Photography
When it comes to capturing the special moments you share with your family, you want the photographs to be of the highest quality. The family photography experts at Cabrera Photography will work closely with you to ensure the entire shoot captures everything you want to remember for decades to come. Contact our Houston family photography professionals by calling (939) 718-6623 or by sending us an email to infocabreraphotovideo.com.
Are you interested in hiring our services? Would you like more information about our packages or promotions? Don´t be shy! Send us a message, we will be more than happy to address all your questions
---
900 W Davis St, Suite 103 Conroe, TX 77301
[contact-form-7 id="1391″]
Sign-Up For News Updates and Alerts